DevOps State Report Turkey 2019-2020 has been published!
As Continium, we are delighted to present you Turkey's first DevOps State Report, focusing on the current situation and maturity of DevOps transformation in Turkey. It has been exactly 10 years since DevOps was first coined as a term by Patrick Debois. The term "DevOps" has been used to refer to processes, culture, mindset and most importantly to digital transformation over the course of time. DevOps State Report Turkey 2019-2020 is focusing on the process and maturity of digital transformation in information technology industry.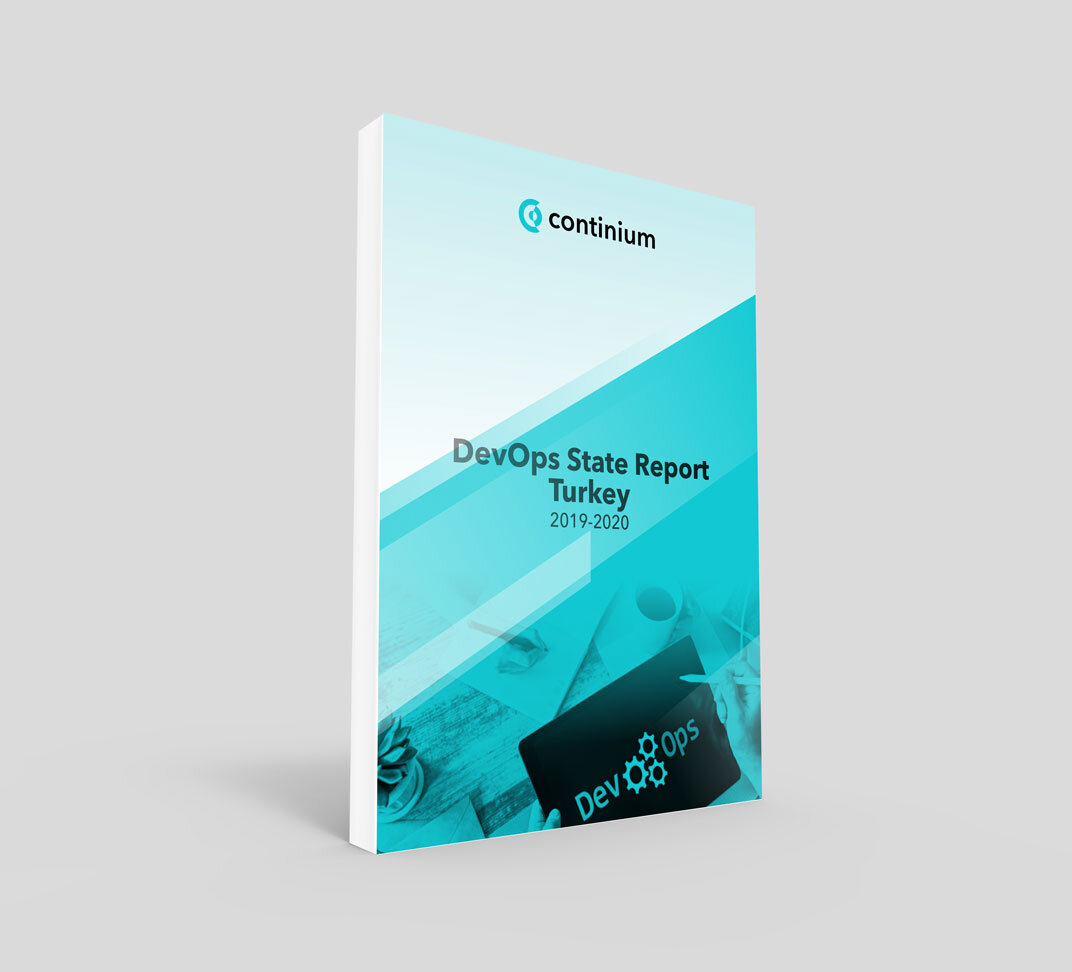 For the last ten years, information technology professionals are observing an ever accelerating transformation in the way they manage business. DevOps State Report Turkey 2019-2020 has been designed to detect and showcase how DevOps and Agile approaches have contributed to the abovementioned digital transformations. We aimed and therefore targeted several different industries in order to see as many viewpoints as possible to provide a better understanding of DevOps maturity of enterprises.
Being the ever first report focusing on DevOps processes, DevOps State Report Turkey 2019- 2020 has aimed to reveal not only the DevOps transformation but also how enterprises are handling the problems and crisis at the same time. Accordingly, the DevOps tools, practices and overall DevOps adoption of the enterprises provided by this report will enable you to draw a roadmap and achieve DevOps success faster in your own organisation.
Download DevOps State Report Turkey 2019-2020!